Louise - Director
22 years of experience managing boarding kennels
Louise is the backbone of the team, holding everyone together and keeping everything running smoothly, she is our main fun bus driver, making sure all the guests are happy and delivered safely to their destinations. Louise NEVER STOPS! Any job that needs doing, Louise has already done it (Our very own Wonder Woman!). She works very hard alongside her sister, Kathryn.
Louise has 2 dogs, Bodhi and Wynta. They come into daycare with her, little puppy Wynta is slowly finding her feet alongside her big brother Bodhi!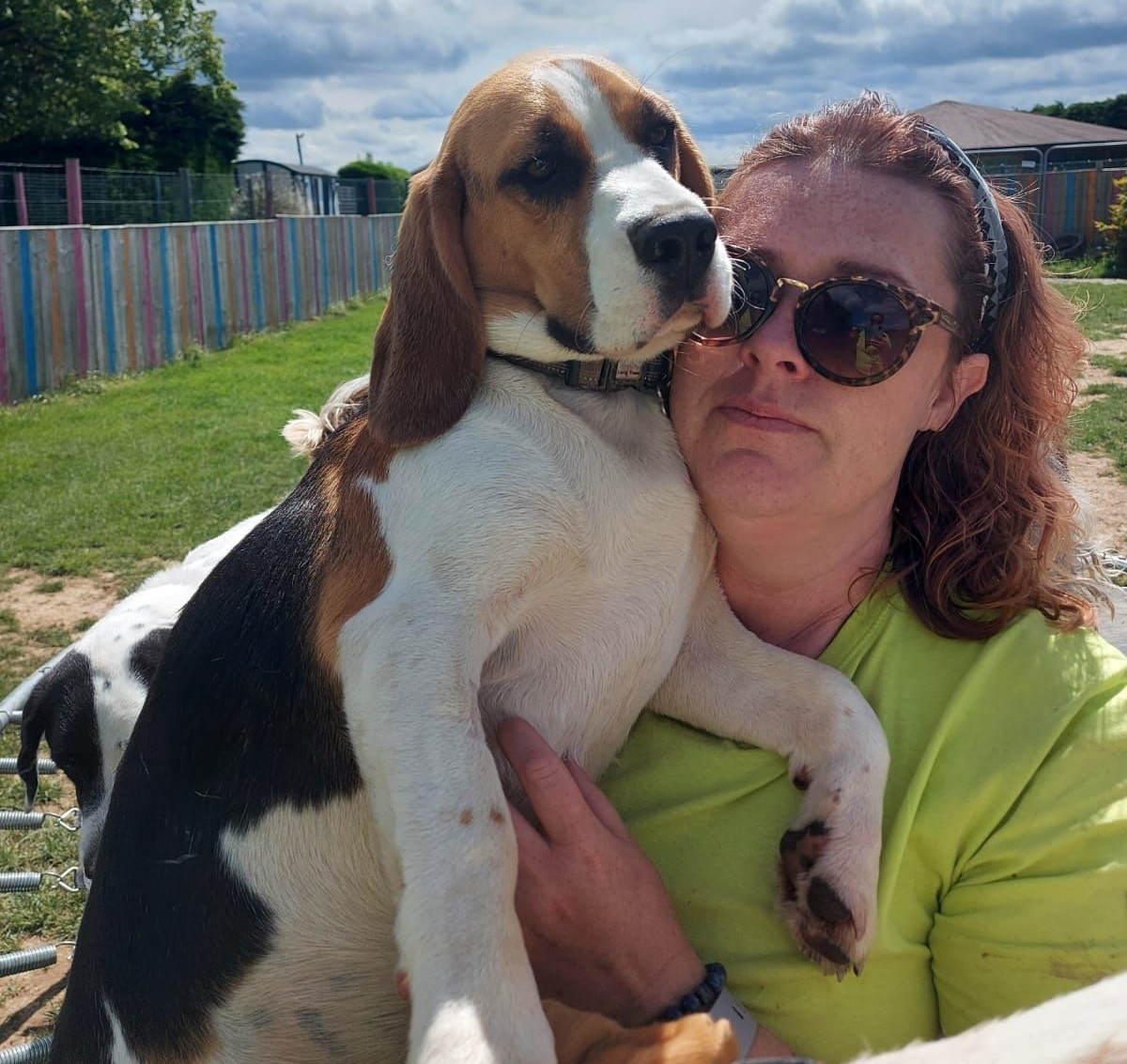 Kathryn - Director
20 years of experience managing boarding kennels
Kathryn is the hurricane force of Whitley, she takes no nonsense from anyone, but she is excellent at handling all the situations thrown at her. Kathryn loves spending some of her time dealing with the customers and loves to have a good chat with everyone. She also loves any challenging dog, so your dogs are safe with her! Kathryn is also the healer of the team, helps keep us all together along with her sister, Louise.
Kathryn's dog Ivar is a Bucovian Shepherd x Carpathian Shepherd, he comes to work with her and provides the perfect challenge for her ;)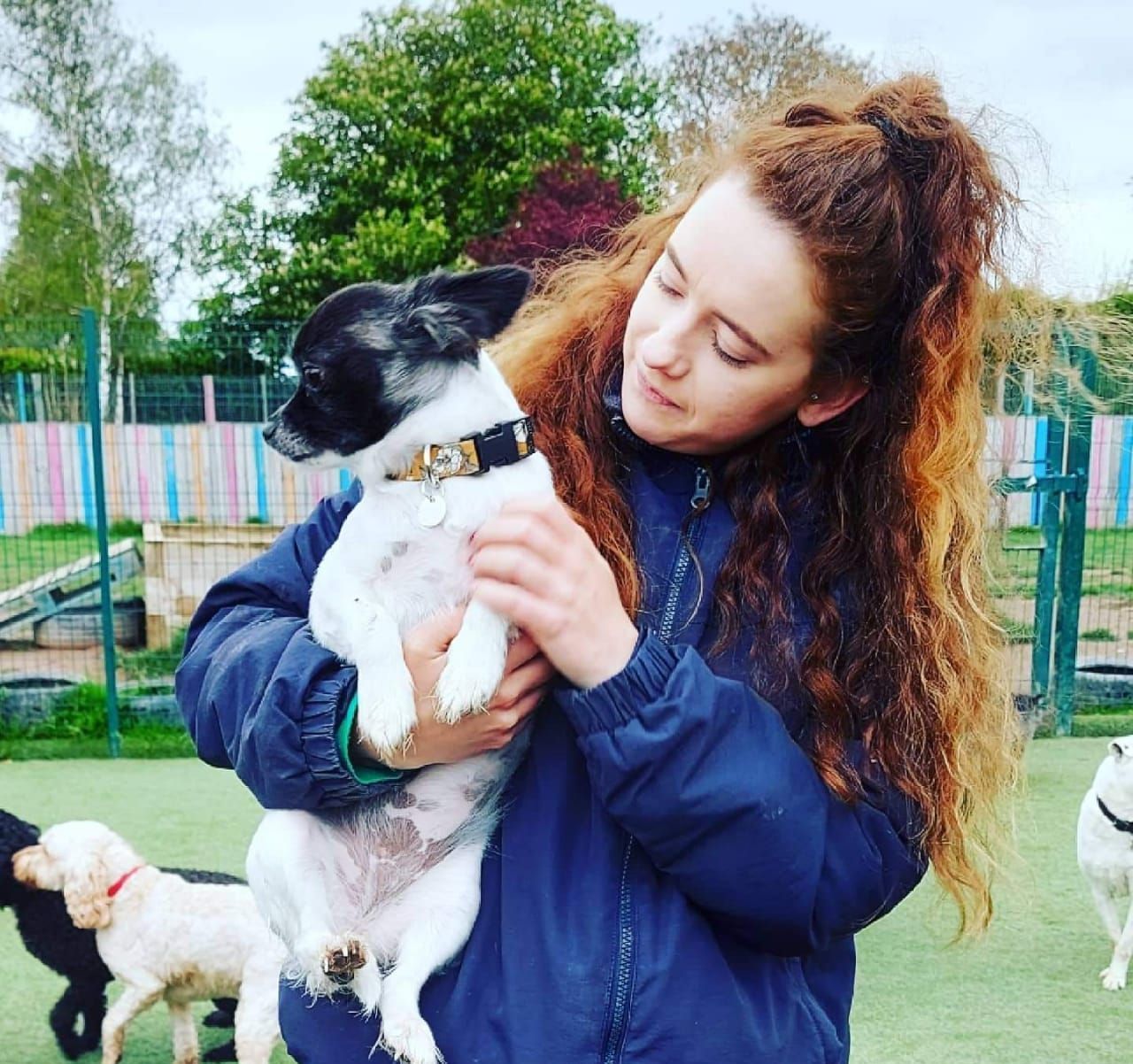 Lauren - Team Member
2 years experience working at Whitley Crest - Level 3 Animal Management BSc Animal Behaviour and Welfare degree
Lauren has a very calm and understanding nature with all the guests, she keeps her head down and gets on with the work. She is very easy to work with and is good with customers. Lauren also loves a challenge, especially with pets that have challenging behaviours. We are very lucky to have Lauren working for us and are excited for her future, with us and the world.
Lauren has 2 dogs, Lola and Willow. She brings Willow into daycare regularly and loves baking natural treats for all our daycare guests on occasion!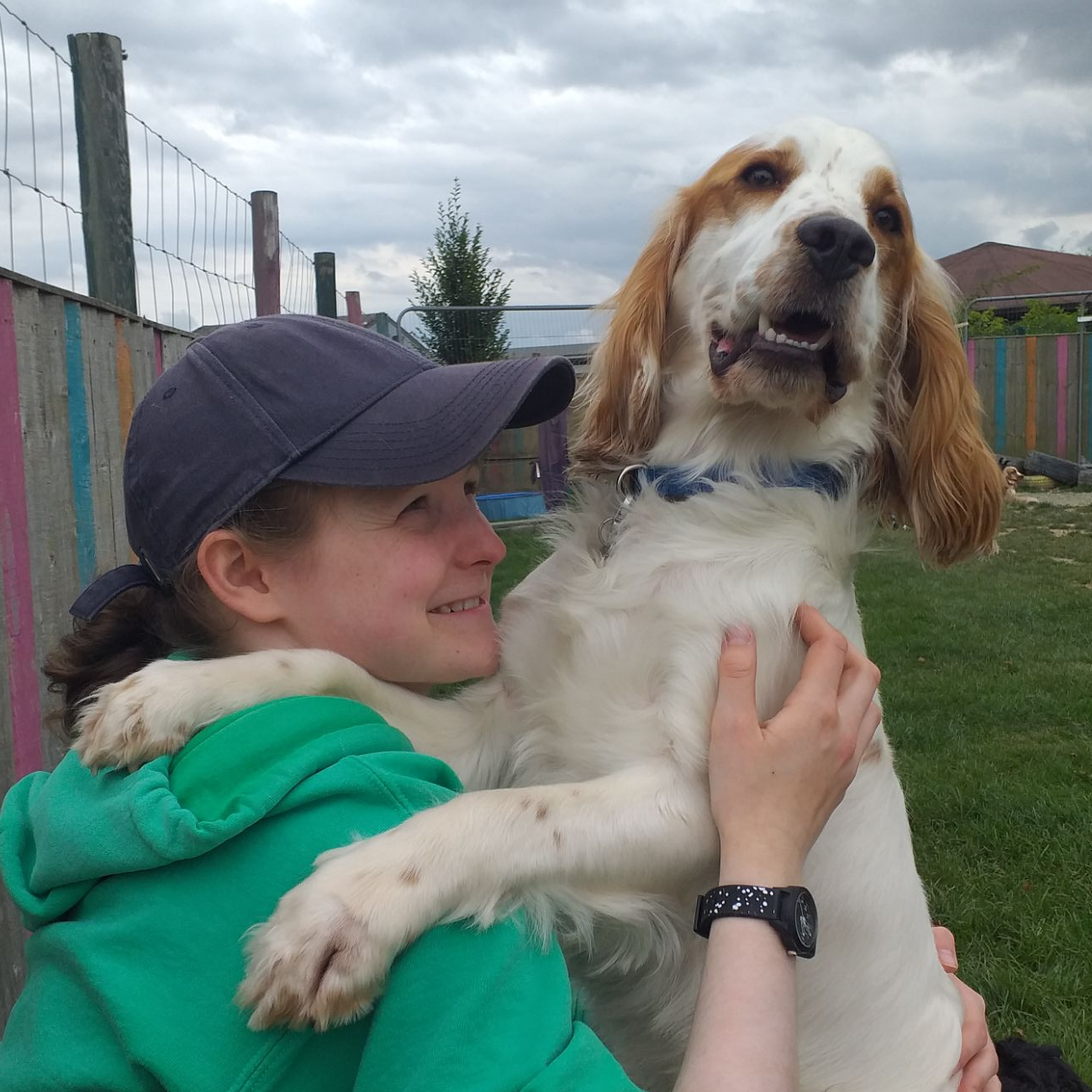 Hannah - Team Member
Hannah started her journey with us 3 years ago when she arrived for her work experience placement. A very quiet young lady with little to no confidence. Hannah has absolutely blown us away with her natural ability to care for animals. This girl was born to work with animals!
Hannah was offered a weekend job that turned into a holiday job that turned into an Apprenticeship. Hannah qualified with a Level 2 Distinction in Animal Care and has recently started level 3 in animal management. We are so proud of Hannah, her support is impeccable. She has a very exciting future at Whitley!
Hannah has 2 dogs that both have medical needs called Charlie and Lola. She also has 2 chickens called Hetty and Betty.
Niamh - Team Member
Niamh is currently doing her Level 2 Animal Care and Welfare apprenticeship with us!
She lives on a farm and has many dogs on her farm so she is used to being around dogs and other animals. Niamh is thoroughly enjoying working here with us and doing her apprenticeship, she is learning new skills and how to develop existing skills. She is willing to get stuck into any task thrown at her.
Let's see what your future holds Niamh!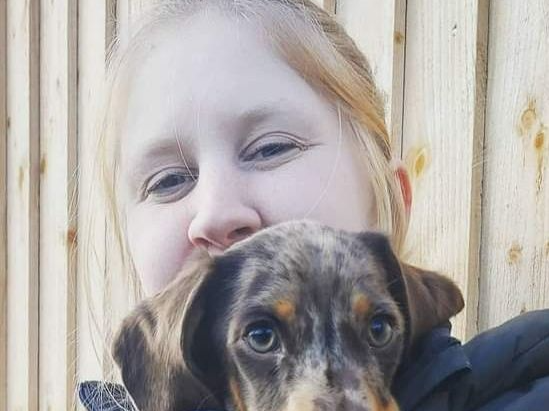 Amy - Team Member
Amy has been working at Whitley Crest since 2017. Amy has gained much experience and has completed a competency course for Kennels, Dog Day Care, and Home Boarders.
Amy has a bubbly character, she loves to work outdoors and has 8 dogs of her own! You can often find Amy snacking in the corner at any time of the day though.
She is good in reception and helps make sure all your bookings are in place.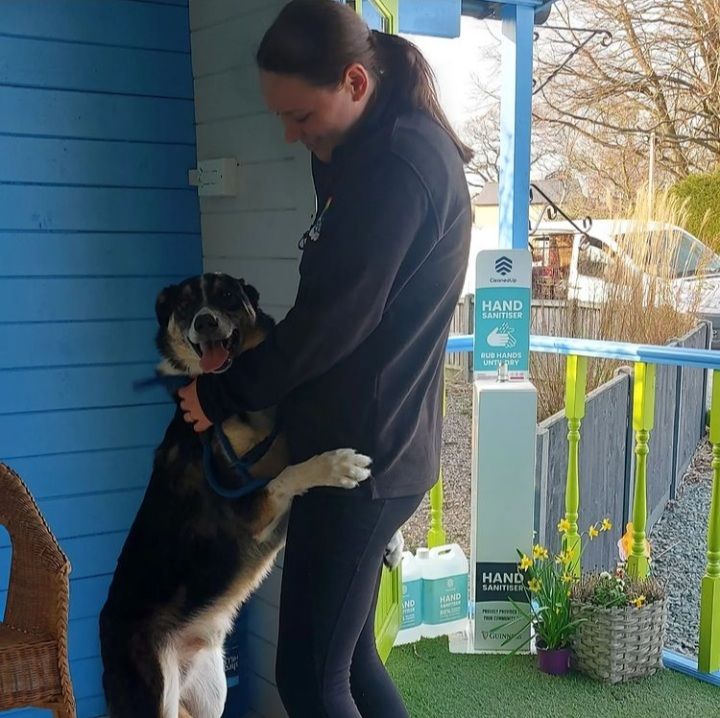 Louise - Team Member
2 years experience working with dogs - First diploma in Animal Management and NVQ Level 1
Louise is our newest addition to our team, she cares for all of our guests greatly! They all love her.
Louise makes sure the doggos have an amazing time, especially on their walks! She will find what they enjoy most whether it's to run after a ball or just have a sniff around, she works with what is best to ensure their happiness and to help them settle in.
Louise has 2 dogs, Feebee and Rocco. She brings Feebee to daycare with her occasionally to keep her out of her brother, Rocco's way ;)
I sit here about to write about Emily Roberts! It feels so wrong, it hurts so much! It wasn't her time to leave us, despite all odds her incredible essence of life was beautifully humbling 😔😢💔 Emily crashed into our lives when she was 18 years old, started as an employee and for the better ( Em will be laughing now ) became our best friend, our family 💗
We have so much to shout out about Emily, I always called her Florence Nightingale, rescuing animals and most recently she rescued us 😢 From setting a go fund me page for Whitley whilst she was in hospital having chemo to holding us up when life got too much 💔
The last two years have been the best despite all the heartache ❤️ we have had so many adventures and laughed until our bellies hurt. Hugged each other tight when the going got tough. We hope we gave you some normal during our crazy doggy daycare days 🤣🐾🤦‍♀️"The best sausage chef ever" 🌭
Getting to know Emily's girls has been the best 😍 you will live on Emily in our hearts and through Isla, Edie and Anni. You touched so many lives, shine bright little sister 💛🌟😇
Until we meet again 🌈
Kathryn & Louise
My favourite thing about Emily was how much happiness she brought to everyone's lives, how their smiles then lit up the room because of her. I didn't know her very long but I could tell straight away how happy she made all our friends, especially her long time friends Louise and Kathryn 🥰 She always made us all laugh, even if it was something silly like deciding which dog was "singing the song" that was on the radio or spinning the canoes 360 on our canoeing trip (which I'm so grateful she came for 🙏) 😂
Emily taught us all how to be brave and fearless, how to fight for what's right (because I can tell you now, Emily would never back down 🤣) and most importantly how to spread love, happiness and kindness each and every day. She was such an inspiration to us all, she is still making people smile now even though she is gone, even just at a thought or memory of her 🌈 Thanks to her, we are all better people, for that I always greatly admired Emily 💛
Be free Em
Hannah
Emily was one of the maddest, funniest and caring people I have ever met 😊
Emily believed in me so much and also cared so much about me and she use to encourage me to do things that I wouldn't have done 😊
Niamh
Emily was full of life, caring, fun 💓
Lauren
Emily was sunshine as a person we will all miss her lots ❤️
Amy