Please note that we are closed to the public on Bank Holidays and on Sundays.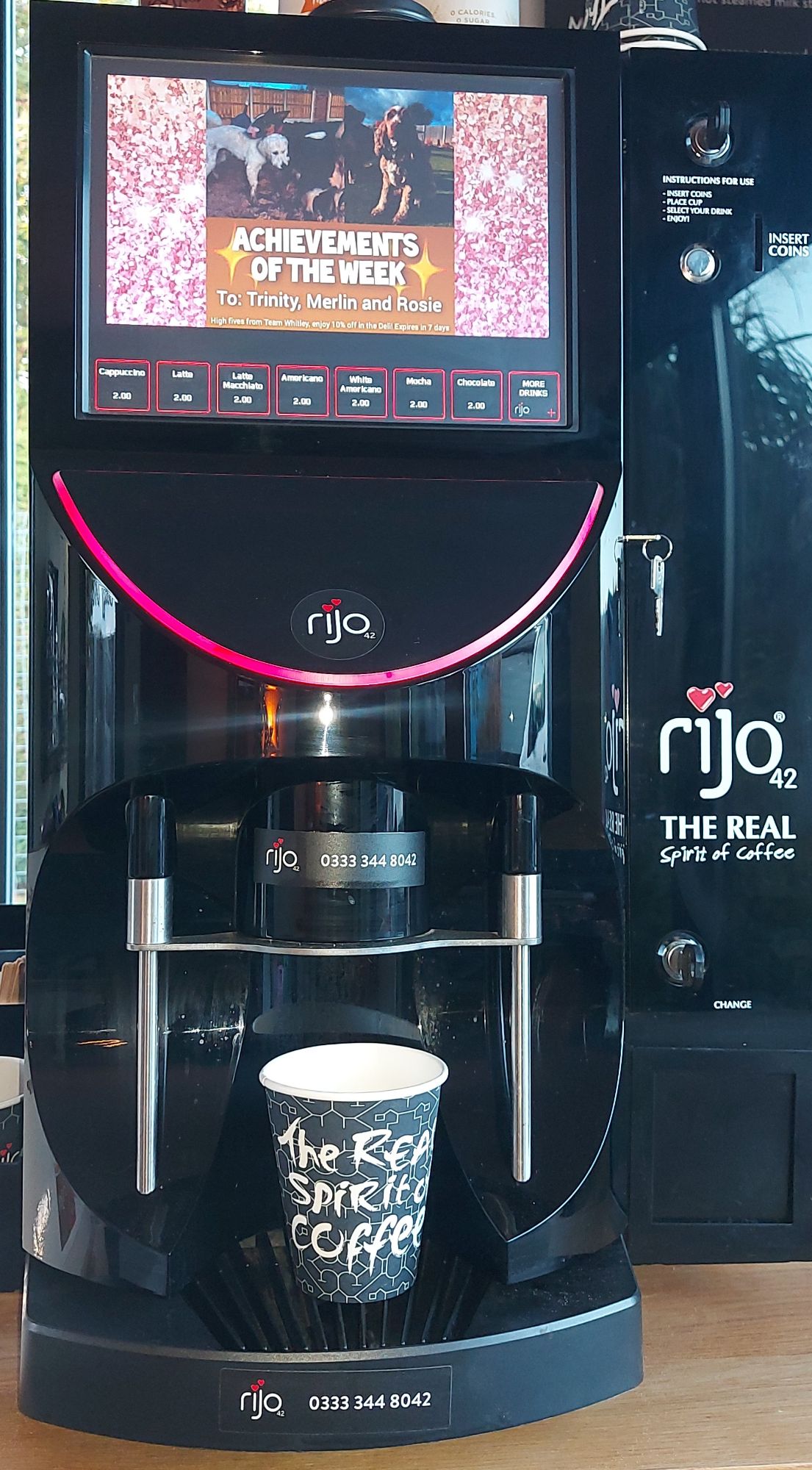 Why not treat yourself to a hot drink and your dog to some holiday treats in our Whitley Deli!
Grade 1 Coffee - £2 per drink
The Real Spirit of Coffee
Welcome to Whitley.
Whitley Crest is a family affair! Linda, John, Kathryn, and Louise have cared for their guests for over 20 years. A dream that came true, a way of life, hard work, and dedication that has been awarded the best and the most recommended kennels in Shropshire.
The reason behind our vision.
Our beloved dogs have taught us so much, we had not needed to use kennels before so we started an unknown journey into the world of boarding. What an eye-opener, we were devastated with what we had seen, conditions were awful. Our dogs are our family and they deserve the best care, so this became our mission.
Kennels don't need to be a cold and lonely place that has become a comparison selling point for home boarders and state-of-the-art daycare centres. We are who we are and we are proud of achieving and offering a 5-star boarding service for your beloved pets.